Volunteer Appreciation Week 2022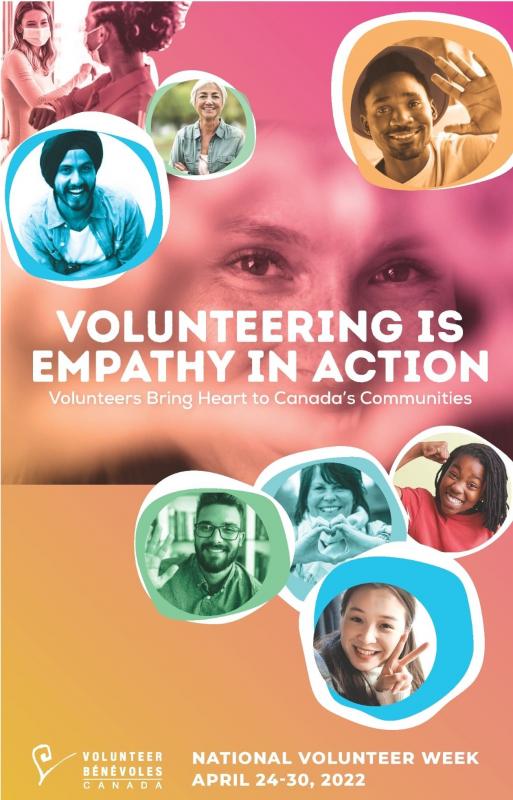 It's time to celebrate again! April 24 – 30 is National Volunteer Week in Canada and we want to celebrate our amazing volunteers who faithfully assist us as we care for our residents. This was the second year we have been interrupted by the pandemic and yet many of our volunteers have continued to contribute from a distance by making cards, knitting, connecting via phone or email and and in many other ways providing meaningful support. Their dedication and heart to stay engaged from a distance has been encouraging and surprising. Others have begun to return and are back face to face with our residents. We also have many resident volunteers who have continued to serve as they had opportunities to do so.
"What is the essence of life? To sere others and to do good."  This was spoken by Greek philosopher Aristotle over 2300 years ago, one of the most ancient quotes about volunteering offers us proof that giving back to the community is hardly a new concept.
An unknown author is credited with saying, "No one is more cherished in this world than someone who lightens the burden of another."
This year's theme resonates the heartbeat of these quotes, "VOLUNTERING IS EMPATHY IN ACTION" 
As we celebrate National Volunteer Week, let's remember that our volunteers are people who serve others, who lighten their burdens and do good. They are special and we cherish and respect them as part of our team. A good number of non-resident volunteers have returned, and we are grateful. Some of our volunteers are a bit hesitant to return yet, but when they feel safe, we will open our arms wide to welcome them back. When you see a volunteer in action, please note how they're contributing and be sure to thank them for sharing their empathy with our residents.
Ray Saucy 
Vice President Spiritual Care and Special Operations