Volunteer Spotlight | Julie Braun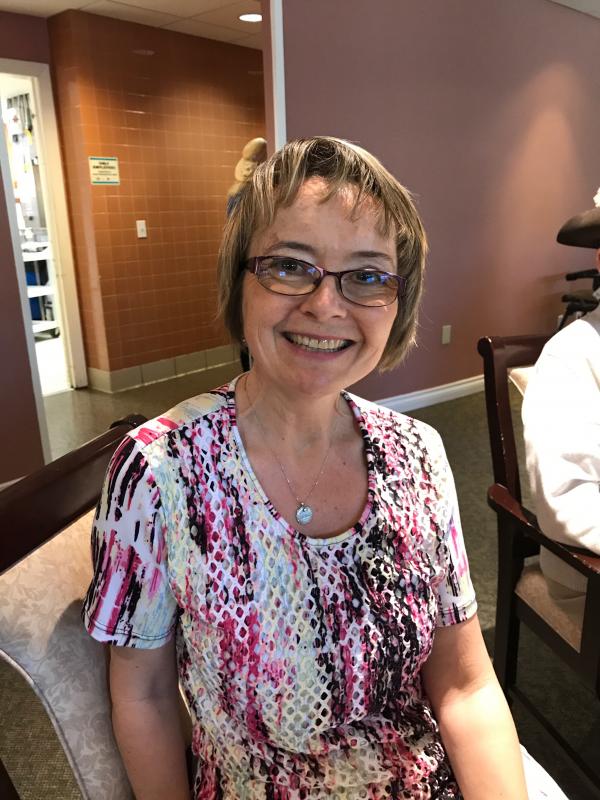 How did Julie start at Baptist Housing?
Julie began volunteering with us at Hallmark in October 2017 by assisting the Activity Team with Ice cream socials and visiting with the Residents. She is also now assisting Chaplain Randall with Spiritual Care and hospital visits.
How does her volunteering impact us?
Julie has a strong faith in Christ which leads her to excellent connections. She is a gifted visitor with fine listening skills. Julie's is a gifted communicator and writes a column regularly for our newsletter on a regular basis. This is from one of Julie's e-mails….."Every time I spend time with our dear Residents my love for them grows deeper and they bless my life more that they will ever know……I am forever changed!"
What makes Julie so sweet?
Julie serves with such kindness and her love for God is reflected in every interaction with Residents, Team members and families. She is truly a blessing to the Hallmark community. And….her beautiful smile is what makes her so sweet!
E-mail us to learn about volunteer opportunities in Abbotsford, you may get to meet some of our heroes!