Volunteer Spotlight | Sondi and Daisy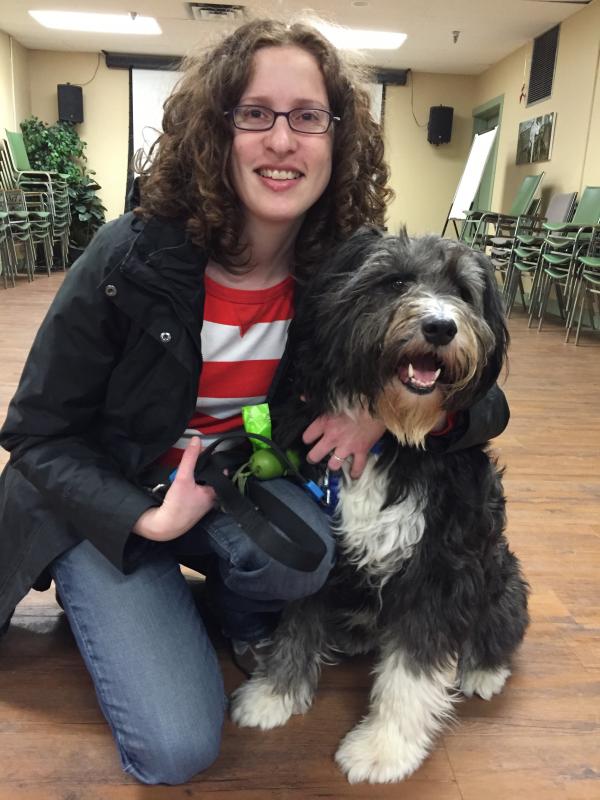 How did Sondi and Daisy start at Baptist Housing?
Sondi Bruner came to volunteer at Grandview Towers with her dog Daisy in April 2016. Daisy is registered with Pets & Friends as a therapy pet and was a rescue dog from SPCA. They have been visiting weekly and have established meaningful relationships with our Residents.
How does volunteering impact them?
'"I love seeing the joy Daisy brings to the Residents. They adore her and she is a part of their family, and I have become a family member too. Aside from my own grandparents, I've never spent any time with seniors. It's been nice for me to get to know the Residents, to hear about their lives and families, and understand a little bit more about their point of view. 
My main goal is to offer the joy of being with a pet. Animals help us relax and de-stress, make us feel happy and, if they're goofy like Daisy is, entertain us. I think Daisy cheers us all up! Also, it's important to me to give back and this is one small way I can do that."
What makes Daisy so sweet?
"I'm not going to lie – she also loves the treats! I give each Resident a small amount of treats when they see her and she likes to put her head in people's laps or give them sad looks until they feed her."
E-mail us to learn about volunteer opportunities in Vancouver, you may get to meet some of our heroes!