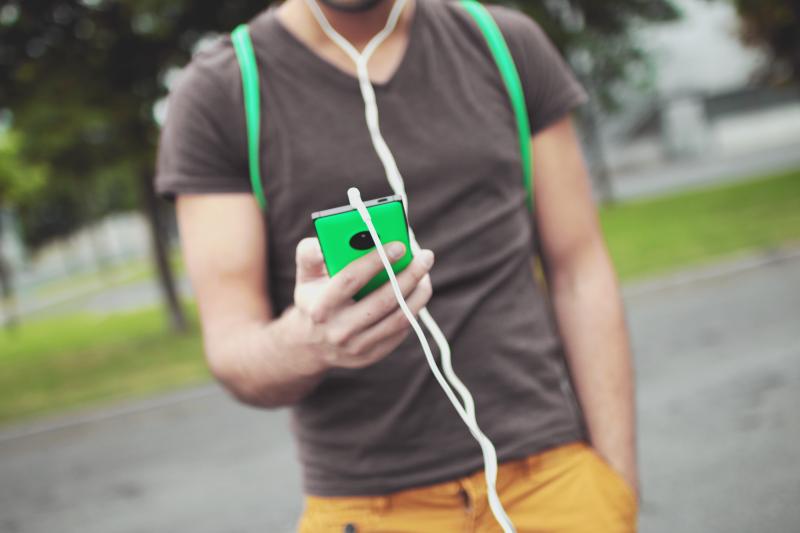 Music can calm chaotic brain activity, reduce aggressive behaviours and enable a person to regain connection to others. For Residents who suffer from cognitive issues, listening to personalized playlists can be an incredible, restorative practice. Kate Dusik tells the story of her experience with music and memory and Residents in Kelowna:
Some of my earliest music memories involve a Mickey Mouse record player shared between myself and my siblings. I listened to the Eagles, KC & the Sunshine Band, Elton John and Debbie Boone, wearing grooves in the albums and learning the words from the back of the album cover.  As I grew older my favourite music memories involve cruising Marine Drive in White Rock with the AM radio cranked up on my '72 Ford Pinto, the windows rolled down and one of my favourite girlfriends beside me singing at the tops of our lungs.  Even now, if I hear the opening riff of the B-52s "Love Shack" I am hard pressed to stop myself from grabbing the nearest person to sing and dance along with me. Music has a way of reaching deep down in our souls and transporting us back in time and like an old friend, it doesn't matter how long you have been apart, you just pick right back up where you started.
Last year I saw a Youtube clip showing the story of an elderly man named Henry. He had dementia and was very unresponsive. A social worker at his suite placed a headset on him and played some music from his young adult life. The transformation in Henry was nothing short of amazing. He started singing, then talking and articulating his feelings. Initially, I could not believe that something so simple could have such profound results.
Later that fall I learned that this clip was part of a documentary called "Alive Inside." I went to see a screening and didn't finish my popcorn that night, which is not like me - I was too busy crying, laughing, singing and sometimes all of those things together. I drove home that night so excited; I felt there were so many of our Residents that could benefit from this program of personalized music. It was after 9:00 PM or else I would have driven straight to Future Shop to purchase my first iPod Shuffle (I had to wait until the next morning).
Plans were made to screen the film for each of our three Villages in Kelowna inviting Team Members, volunteers, families and Residents to attend.  I even got popcorn direct from the movie theatres in our area - for some, that was their reason to show up! Yet, the overwhelming response from everyone that has seen the film has been very positive.  Everyone is excited to engage more with music and memory programs which can be as simple as playing personalized music for Alzheimer's and dementia Residents and watching as they connect with people and the world around them.
Even simple things require good planning and process.  We are at the beginning of an amazing journey but there is much work to be done.  I know that we will make it; our Residents deserve it.
We've got the beat!
- Kate Dusik, Marketing Manager in Kelowna